Fomicheva Photography wanted to create a stylized logotype and business cards that would reflect the company's refined aesthetic. The client provided samples for inspiration, but allowed ROYALTRI the creative freedom to experiment with unconventional layouts and designs.
Helping to make a client's vision come to life is always a rewarding experience and the final result is a testament to the accomplishments that can be made when creative minds come together.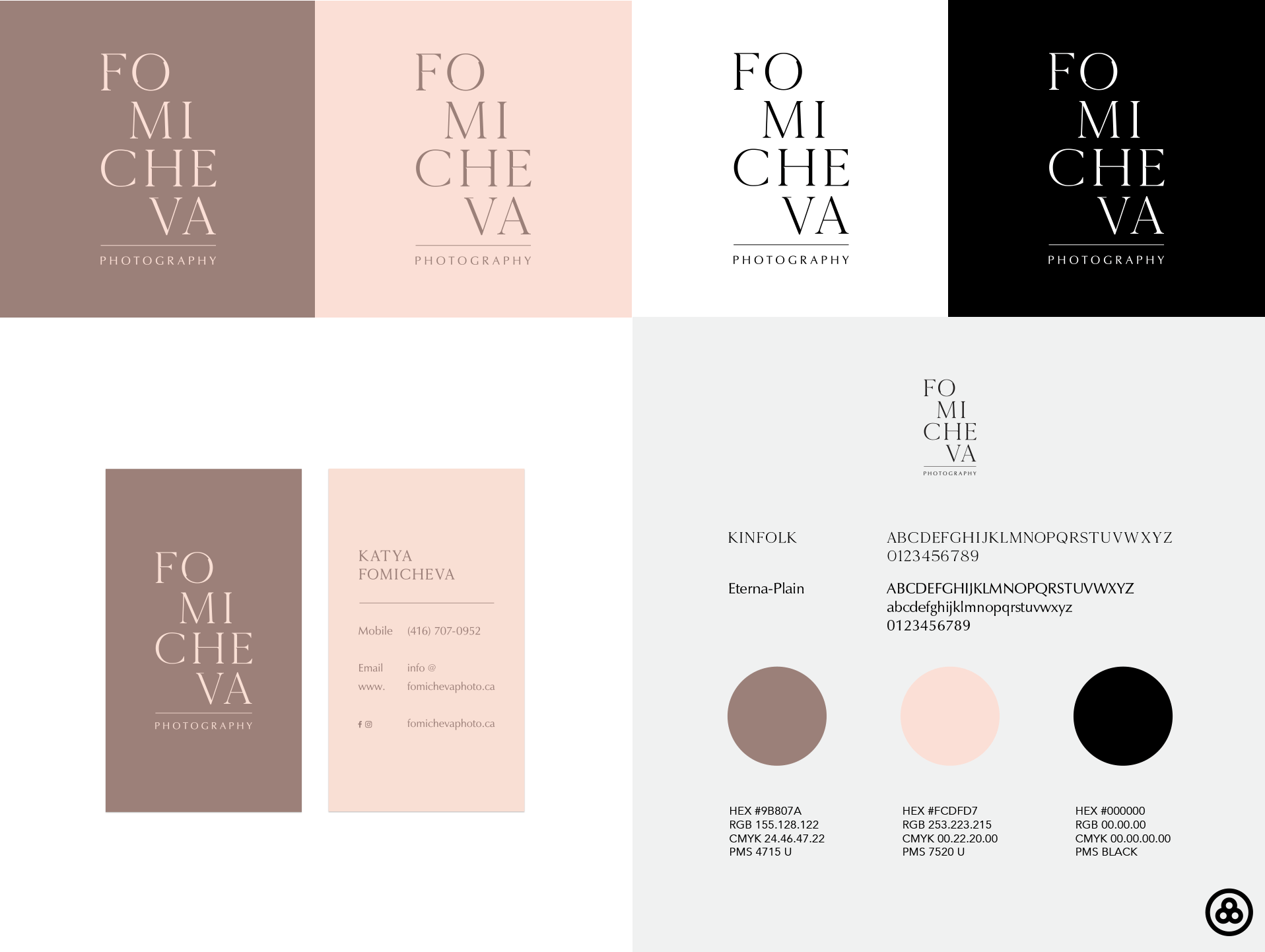 I would like to thank the talented ROYALTRI team for the beautiful branding package they created for Fomicheva Photography! For the longest time, I couldn't decide what I wanted exactly but then Sen, who was very patient, guided me through the whole process and made it easy and pleasurable.
I was totally wowed by the result! Not only did I receive a beautiful logo and business cards but also detailed brand guidelines that allowed my brand to stand out by keeping my website, social media and booklets all in the same cohesive style! If it's not clear from all of the above, I highly recommend contacting ROYALTRI for all your branding and design needs!
Katya Fomicheva