A lot has changed since ROYALTRI designed and developed the first website for Miss Prêt à Manger in 2012. The restaurant has expanded in size, taking over the space next door to its original location, and the company is now known as Restobar Monsieur.
Owner Kimberly Lallouz has led Miss Prêt à Manger to become one of the leading catering companies in Montreal, with corporate and private clients across the city. Due to its rapid development, the company soon needed a website that was updated with workflow automation.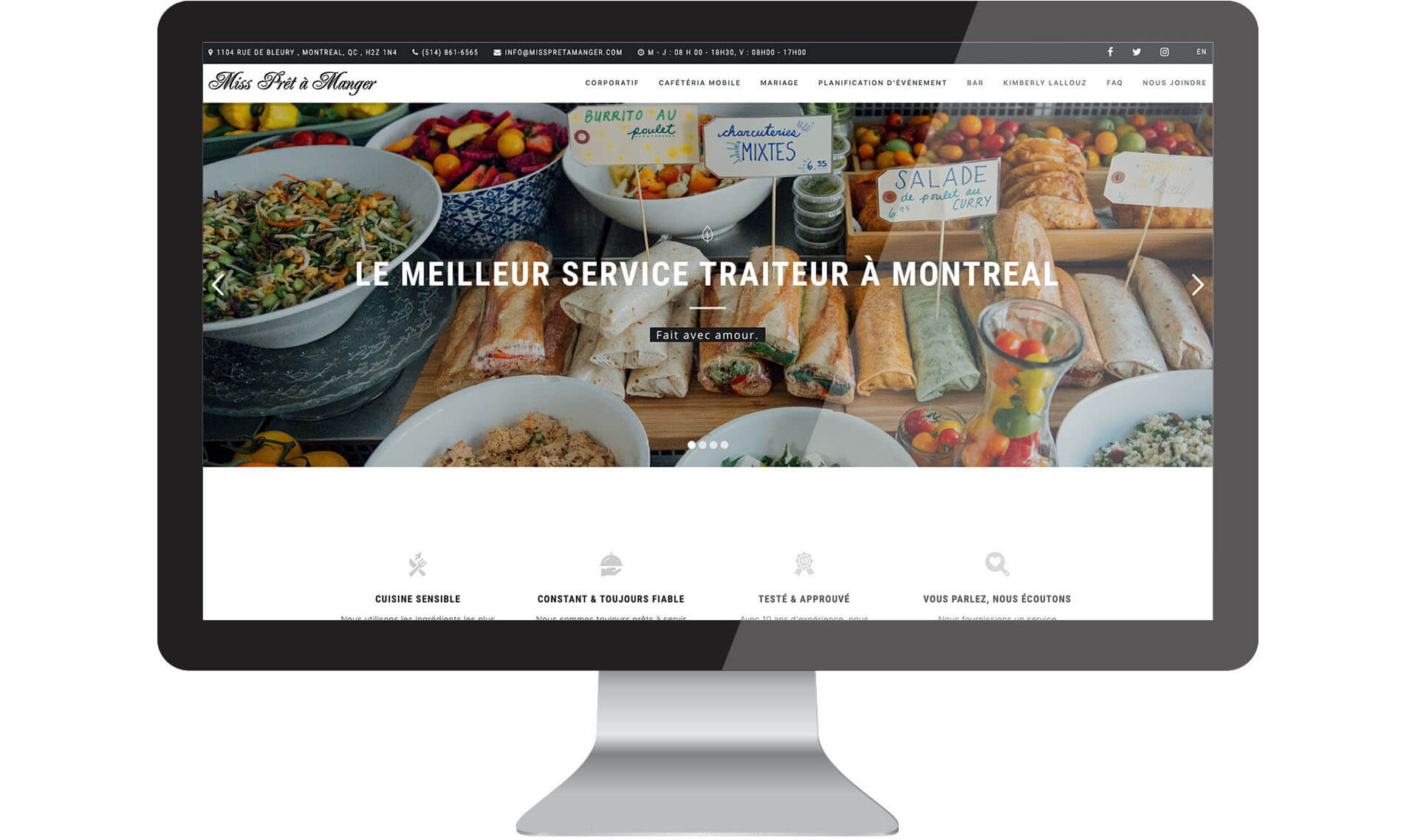 ROYALTRI built a custom solution to help promote the catering company's services and generate new orders, while also streamlining the entire process for better efficiency. With the updated website, certain manual tasks could be automated, allowing employees to focus on other priorities. The new website is bilingual, fully cross-browser compatible, mobile-responsive and optimized for SEO.
Website: www.misspretamanger.com