MVP Group is a sports agency led by Simon Arsenault, who was previously the director of sporting events at evenko. The MVP Group mission is to link athletes and sports personalities with a variety of services including endorsements, keynote speaker opportunities and social media and PR campaigns.
When it first launched, the agency already represented an extensive list of sports celebrities from Québec, including: George St-Pierre, David Lemieux, Marc Bergevin, Alexandre Bilodeau and Alexandre Despatie - who were all available to become brand ambassadors.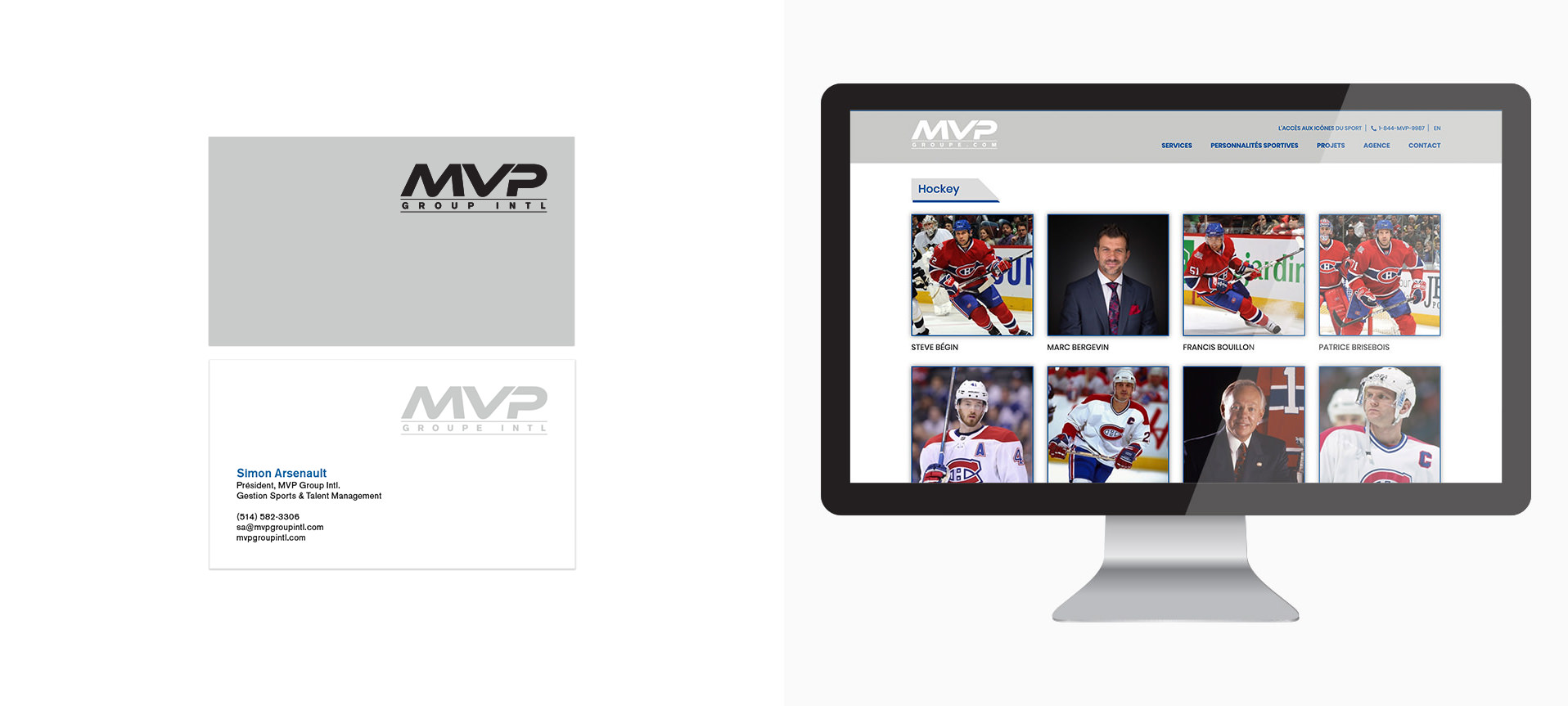 ROYALTRI designed business cards for MVP Group and helped launch the agency's website in time for their first press conference. A website template was updated to match the brand's visual identity and then customized to include a catalog of athletes the agency represents, featuring a profile for each with career stats, photos and a call-to-action for bookings.
The website is bilingual, fully cross-browser compatible, mobile-responsive and optimized for SEO. Content can be edited at any time using ROYALTRI's custom content management system (CMS).
Website: mvpgroupagency.com