ARMORI STEELE is a leading Sports Art & Memorabilia company specializing in high-end, autographed sports art pieces. ROYALTRI helped co-founders Mai Tran and Andy Chung bring their branding and website ideas to life.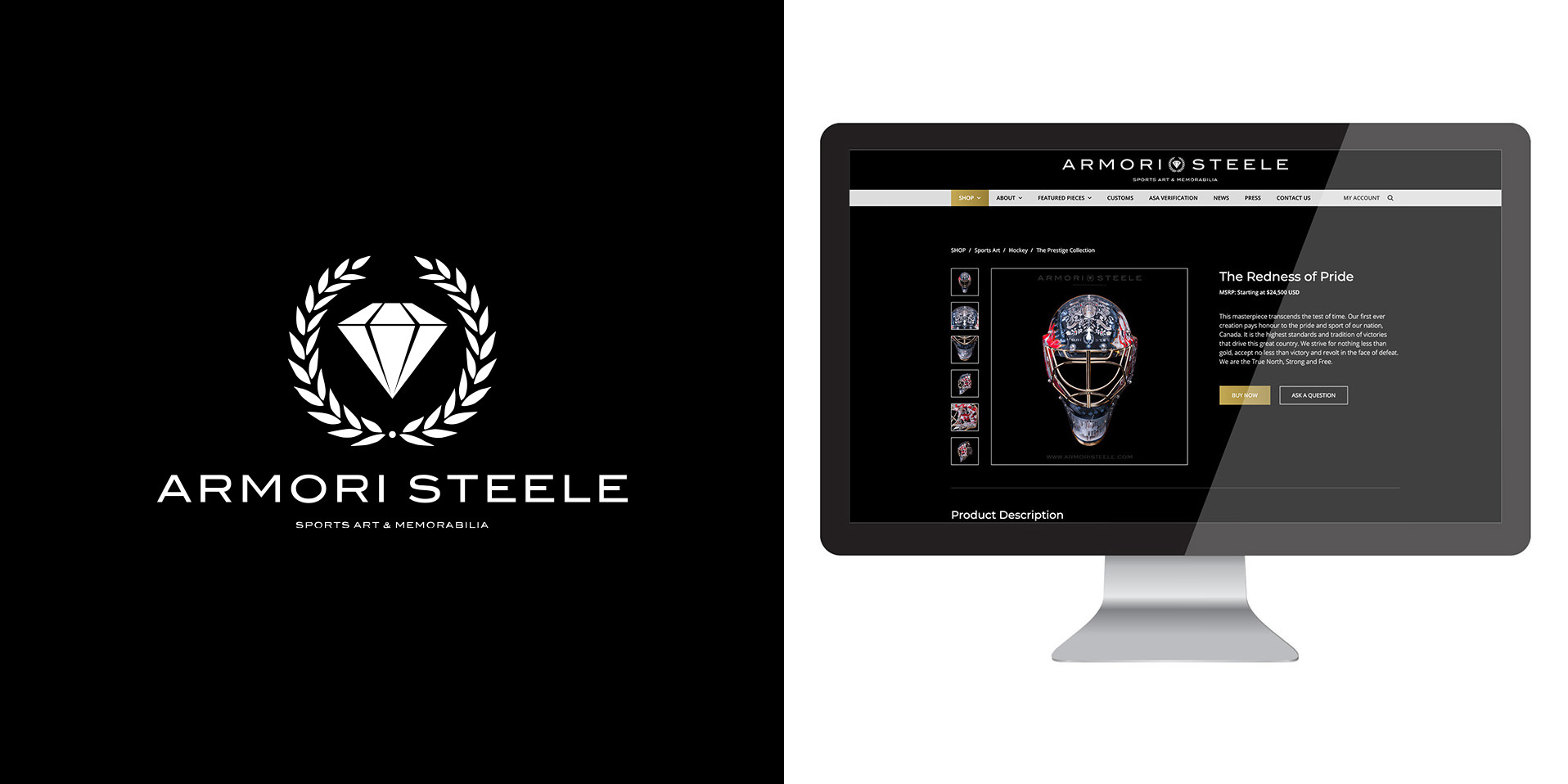 With an initial launch in 2016, the ARMORI STEELE website developed as the company's business expanded. The initial landing page, was quickly transformed into a fully-dynamic e-commerce solution with custom functionalities for more streamlined workflow. The checkout process was adapted to remove any purchasing friction for AMORI STEELE customers.
The website is fully cross-browser compatible, mobile-responsive and optimized for SEO. Content can be edited at any time using ROYALTRI's custom content management system (CMS).
Website: www.armoristeele.com