Every now and then, we get to work on a project with a backstory that resonates deep in our souls; Nalie's story did just that. With strength and courage, Nalie has chosen to publicize her fight with cancer. She shares the hopeful highs and vulnerable lows that come with her journey, and her story has been inspirational for many. Nalie continues to spread positivity and love through her online posts and has become a beacon of hope for others who are also fighting the odds.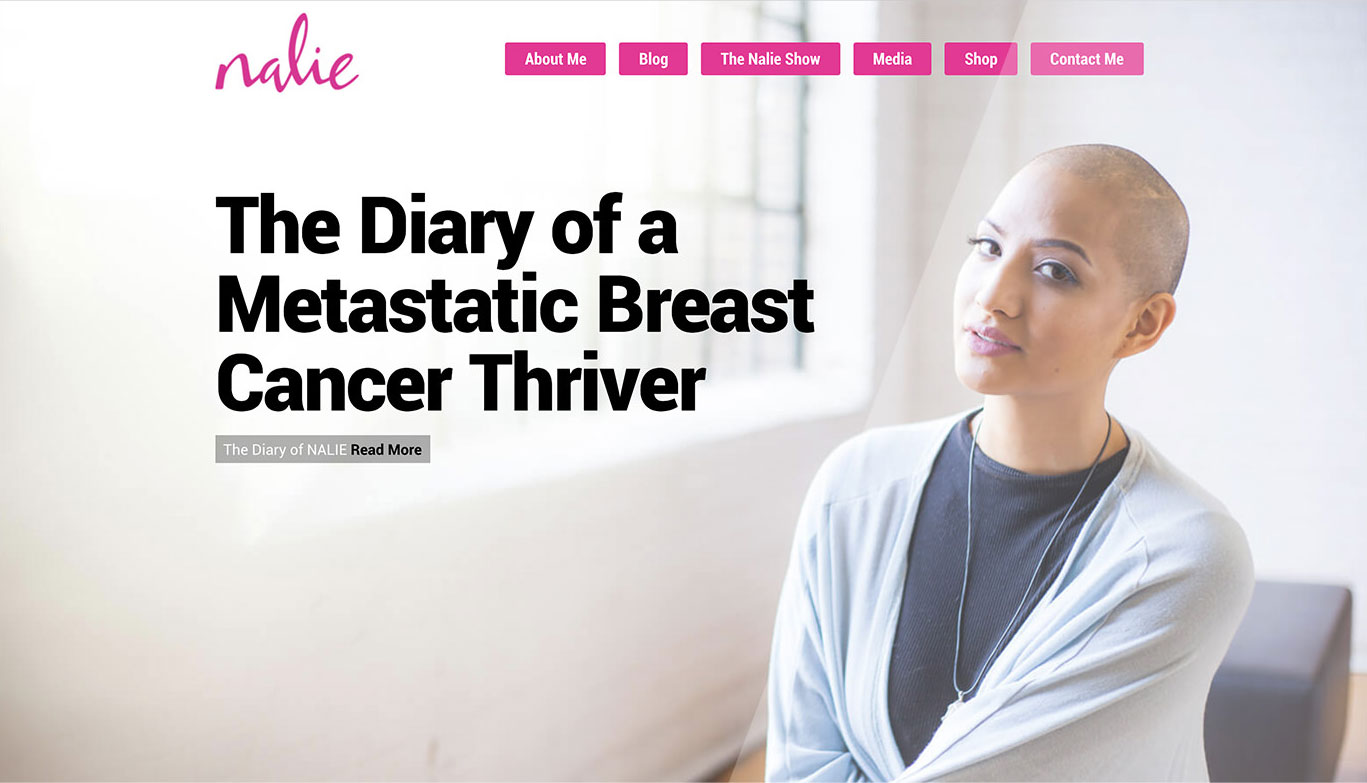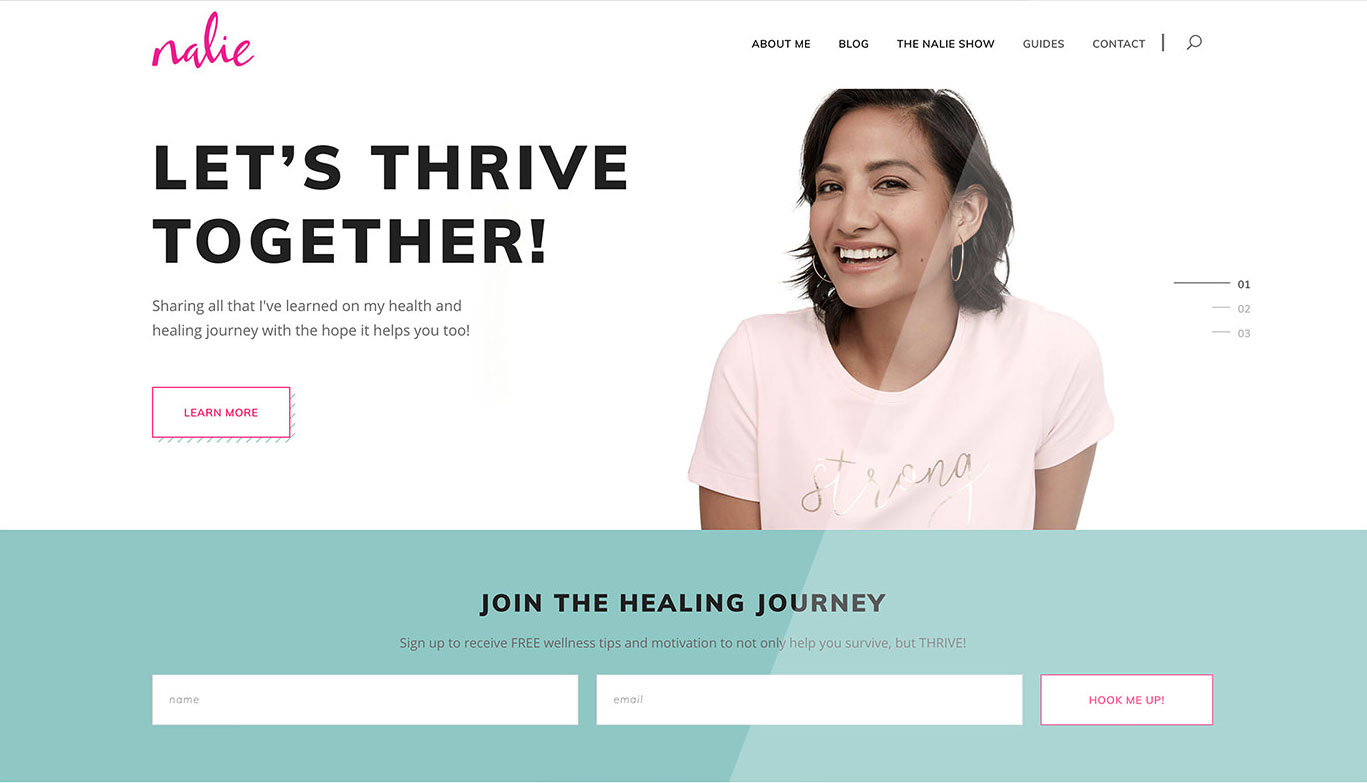 ROYALTRI wanted to be a part of Nalie's mission by helping her build a website that not only matched her personality and spirit, but also allowed her to more effectively use her platform to inspire others via blog posts, informative videos and Thriver Talks podcasts. To create a seamless user experience, Nalie's YouTube videos were pulled from her channel onto her website; and an e-commerce functionality was developed so that Nalie can use it as soon as she is ready to launch. MailChimp integration was also put in place for simplified newsletter campaigns and Facebook comments were incorporated into Nalie's blog posts for increased reader engagement.
The website is bilingual, fully cross-browser compatible, mobile-responsive and optimized for SEO.
ROYALTRI is thrilled to have been a part of Nalie's journey.
Website: www.nalie.ca


I wanted a clean, clutter-free website that was easy to navigate but still packed with informative and inspiring content! ROYALTRI not only nailed Nalie.ca ... they made the tedious process of building a new site - stress-free! So patient. So kind. So damn talented! I'd hire them again for future projects any day!
Nalie